Dog Walkers and Pet Sitters in Broward, FL
Read more about our reliable carrying pet sitters and dog walkers before meeting us for a free introduction visit. Our Dog Walking and Pet Sitting company offers service in Broward county, in the following cities: Pembroke Pines, Miramar, Fort Lauderdale, Davie, Cooper City, Hollywood, …
Our Dog Walkers and pet sitters are licensed, insured, and bonded.
We also thoroughly screen and background check all of our pet sitters. If you are ready to meet your local pet sitter, please contact us for a free introduction visit.
Pembroke Pines Dog Walker / Pet Sitter
Jolene offers pet sitting and dog walking in Pembroke Pines and Miramar, FL.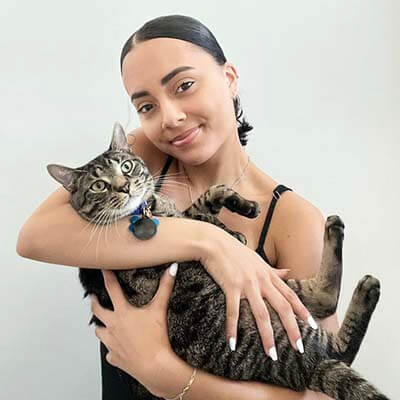 Deerfield Beach Dog Walker / Pet Sitter
Gabriela offers dog walking, dog boarding, and pet sitting in Deerfield Beach, Lighthouse Point, Hillsboro Beach, FL.
Fort Lauderdale Dog Walker / Pet Sitter
Talia offers daily dog walking, dog and cat sitting in Fort Lauderdale, Las Olas, Victoria Park, Sunrise Key, Tarpon River, and areas.
Wilton Manors Dog Walker/ Boarder
Joseph offers daily dog walking in Wilton Manors and Fort Lauderdale, FL. He also offers dog boarding in his home.
Tamarac Dog Walker / Pet Sitter
Marlene offers dog walking, pet sitting, dog sitting, and cat sitting in Tamarac, Coral Springs, and Sunrise, FL.